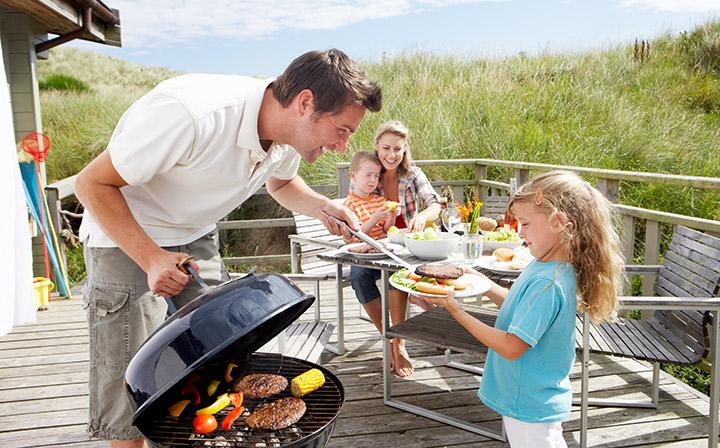 For most, if not all, homes, Saturdays and Sundays are the dates everyone looks forward to. Why is this so? Because there are no classes and work for these two rest days. With that, many families tend to plan out road trips, beach visits and other travel activities during these days. However, there are also some families who choose to stay at home to avoid hassle in going to different places. Some families may want to spend the weekend at home doing activities that are much less costly but are still fun.
Luckily, there are quite a  number of exciting indoor and outdoor activities that can be done at home. What's great is that kids, teenagers and adults can enjoy these activities altogether. Without further ado, here are some activities you and your family can do at home over the weekend:
The Activities
With this type of picnic, there is no need for you to go to a park. All you need is a nice and green space in your back or front yard in which you can set up a large comforter, blanket or mat. You can even place pillows to make it more comfortable. Just like a real picnic, you can place the food you serve in a basket. This seems a bit better than regular picnics since the food will, most probably, still be warm and if you need drink and food refills, it's faster to go into the kitchen and get some more.
Whether it's a dog house for the family pet, a dollhouse for the little girl or a mini garage for dad, you'll realize that building it together as a family will make the experience really amazing. For as long as the right guide and tools are there, it will not be a problem. However, mommy and the little kids may not help in the actual carpentry aspect but they can surely help in other ways such as bringing in snacks and water, etc.
One great way to spend the weekend is also by cooking or baking simple food to munch on such as cookies, brownies, cakes, etc. The kids would truly love mixing the ingredients as well as designing. Not only will you be spending time together, you will also get to eat yummy treats at the end of it all. There is no better way to bond than bonding over food, indeed.
Sure, you can watch a movie altogether in the living room or the master's bedroom but isn't that plan a bit too typical and boring? Good thing, you can spice this activity up by creating your family's own outdoor movie theater. One great way to do so is to purchase an inflatable movie screen. Not only will your family be able to have a real cinematic feel for the weekends, you can also use this during parties, sleepovers and other gatherings. Check out the best Outdoor Movie's Blow Up Screen Guide for more details in how to do this.
From simple charades to card games or board games, playing a game with the family will not only be a brain exercise but it will also surely help everyone bond even more. Games that involve teams may also make it more challenging. Here are some of the games that may be fun to play over the weekend:
Monopoly
Scrabble
Snake and Ladders
Tag
Charades
Twister
Today, you can even download more game applications on your smartphones, tablets, laptops and computers and play these games with the family. Tallying scores will definitely encourage the family members and would make it more competitive. Giving out simple prizes like chocolates can be done to spice it up.
The Bottom Line
Regardless of what activity, the most important thing is to be able to do something together. Grab the opportunity of the weekend to spend time with the family in order to improve family relationships. At the end of the day, what matters most is being able to bond over and learn from the activities discussed above.